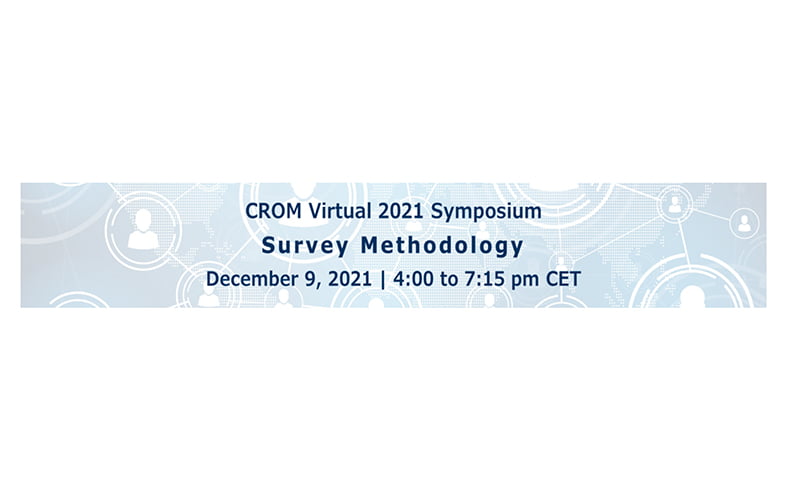 CROM Virtual 2021 Symposium
<<The objective of the CROM consortium is to develop guidelines to identify, develop, and validate appropriate consumer-reported outcome measures (CROM) to assess tobacco and nicotine-containing products for premarket assessment and post-market surveillance to meet regulatory requirements (see more information here).
Part of the mission of the CROM consortium is to be a recognized scientific authority on CROM-related methodologies and to promote the communication between researchers within industry and academia. To support this mission, the CROM consortium organizes a symposium once a year, with the goal of gathering researchers from various disciplines in industry and academia in order to favor knowledge sharing and dialogue on topics relevant for tobacco regulatory science.
This year, the virtual symposium focuses on survey methodology and will address multiple topics including cross-sectional and longitudinal survey design, implementation, analysis, and interpretation. The symposium will act as a forum to share and discuss best practice principles to design surveys and highlight some of the main challenges and opportunities that are in front of us.>>
Discover more: https://www.coresta.org/events/crom-virtual-2021-symposium-35553.html
Registration: https://www.coresta.org/crom-virtual-2021-symposium-survey-methodology-35552.html