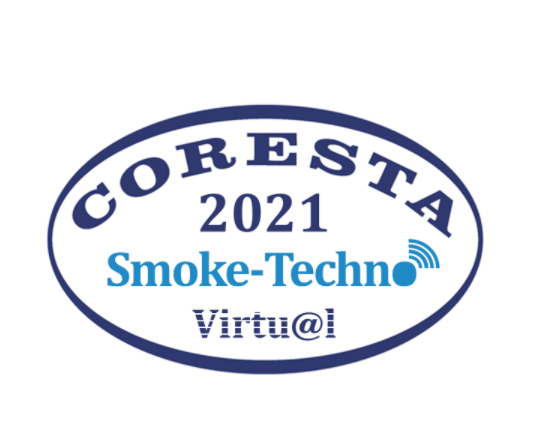 Smoke- Techno Conference
"After the success of the 2020 Congress, where more than 800 participants took part, CORESTA is pleased to announce the CORESTA Smoke Science and Product Technology (SSPT2021) Virtual Conference starting on Monday, 18 October 2021.
The Conference will be composed of daily, 2-hour sessions or workshops (1 pm to 3 pm CET) focused on a specific topic area with pre-recorded 10 to 15 minute oral presentations followed by a live Q&A with the presenters.
Videos will remain available for a month after the events and the presentations will be published on the CORESTA website.
Making full use of the flexibility offered by the virtual environment, the duration of the Conference will only be limited by the number of presentations selected, so do not hesitate to take part and to contribute to the quality and diversity of the scientific programme by submitting one or several abstracts.
Scientists and students who do not have the opportunity to travel and present at international events are particularly encouraged to report on their research results."
From: Smoke- Tecnhno Conference (SSPT2021)
Discover more: https://www.coresta.org/events/smoke-techno-conference-sspt2021-34597.html