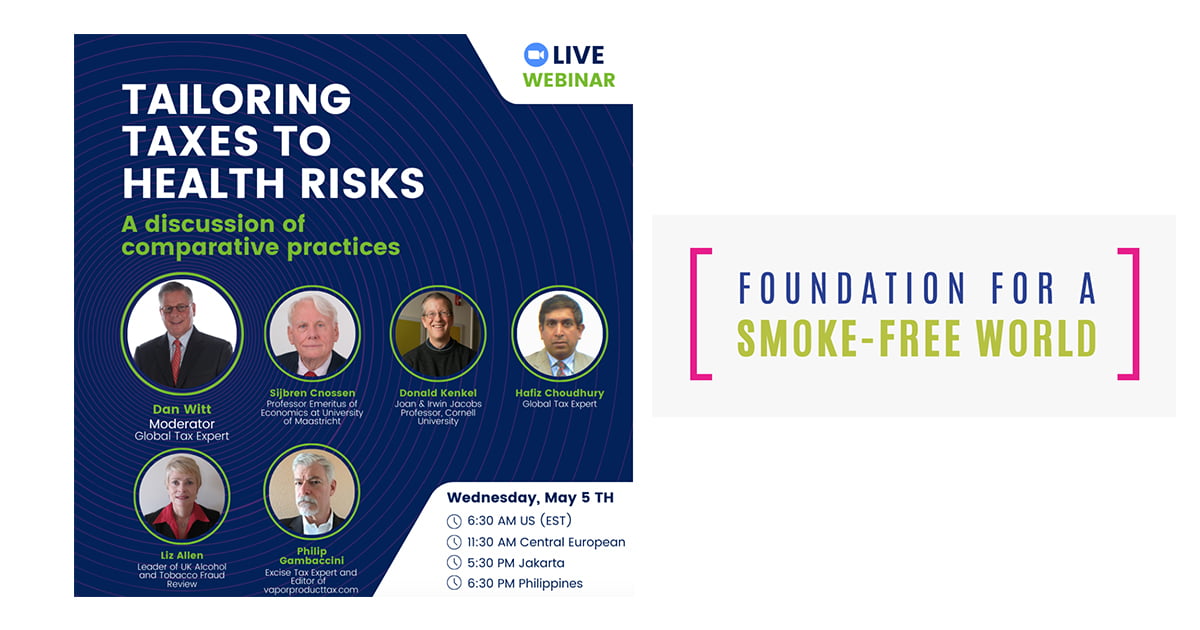 Tailoring Taxes to Health Risks
"Tobacco products, specifically cigarettes, are an important source of excise revenue for governments. However, as emerging novel tobacco harm reduction products start gaining market share in the tobacco market, they threaten these revenue streams. As a consequence, many governments are rushing to levy excise taxes on these products to sustain their revenues…while using public health as a justification for these excises. As some governments design evidence-based tax policies to apply risk-proportionate principles, many of them ignore the potential health gains of harm reduction products and classify them as other tobacco products.  This panel of global experts will discuss excise taxation in general, and the application of risk-proportionate principles on tobacco and other excisable goods.
This free live webinar will be simulcast in English, Chinese, Russian, and Bahasa Indonesia, with opportunities to participate in the discussion and Q&A. 
From: The Foundation for a Smoke free World.  
Register: https://smokefreeworld.zoom.us/webinar/register/WN_0xOg1EdkQzeBxVLHhBuHNA