While India is struggling to cope with a pandemic that has already claimed thousands of lives , it is time to rethink the approach to social healthcare by New Dehli.
Catania Conversation discusses the topic with Vivan Sharan, economist and expert on public policy and markets. He is the author of "Wonked!: India in Search of an Economic Ideology."
A recent study confirmed that smokers are more likely to develop severe symptoms or die from COVID-19. How is this affecting the response by the Indian government to the pandemic?
There is only one such study in the local context. The Government's CSIR-Institute of Genomics and Integrative Biology (IGIB), Delhi, conducted a study to assess the impact of Covid-19 on smokers and found that they "are at lesser risk of contracting coronavirus due to low seropositivity".
However, the Indian Government has taken some steps to control tobacco consumption during the Covid-19 pandemic. These include closing down tobacco retail shops/ outlets, fines on smokers without masks in public places, and the closure of indoor public smoking rooms in commercial establishments.
From a macro perspective, the high number of patients who demonstrate severe symptoms and require intensive care (hospitalisation, oxygen) has overwhelmed the medical infrastructure across the country. The various levels of the government (central, state and local) have been working hard to build more field hospitals and ease the supply bottlenecks to ensure the timely delivery of oxygen cylinders and medicines.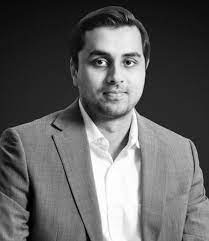 As India is facing one of the worst health crisis in decades, could this boost a new approach to curb other health issues in the country such as smoking and smoking illness-related?
The lack of appropriate investment and funding for public healthcare will become a critical political issue as citizens will demand accountability from the government. Novel measures such as contact tracing, early diagnosis, and telemedicine are likely to be adopted to address health issues emanating from smoking and tobacco consumption. The current health crisis will spurn greater political action on the part of the government, as well as research and medical institutions to seek new approaches to address public health concerns, for communicable and non-communicable diseases.
Could the pandemic become an opportunity to improve THR policies in India?
The critical gaps in India's public healthcare infrastructure are manifest in the lack of access to essential medicines, the high cost of accessing medical care as well as poor secondary and tertiary medical care for people in rural areas. Moreover, a significant challenge has been the lack of science and evidence-based decision making in government, leading to severe policy uncertainty. While THR does not constitute a high-ranking goal for the government at the moment, likely, new approaches which anchor principles of access, low-costs and evidence-based policymaking may provide opportunities to improve THR policies in India.