The eighth edition of the Global Forum on Nicotine (GFN) hosted in Liverpool offered as usual the perfect arena to discuss topics of vital importance for Tobacco Harm Reduction worldwide.
International specialists, consumers, doctors, tobacco control experts gathered to talk about the future role of nicotine in Tobacco Harm Reduction policies, as well as new and more effective international measures control to curb the addiction of smoking.
Worldwide there are 1.1 billion smokers in a figure that hasn't declined for over 20 years despite all the efforts made by governments and international health institutions. Eighty per cent of the world's smokers live in low and middle income countries (LMIC) while the richest still struggling to reach the goal of becoming a smoke-free nation.
As Harry Shapiro, director of Drugwise, and tobacco control expert Martin Cullip underlined, science is fundamental for the innovation of products and to create a safer way to deliver nicotine.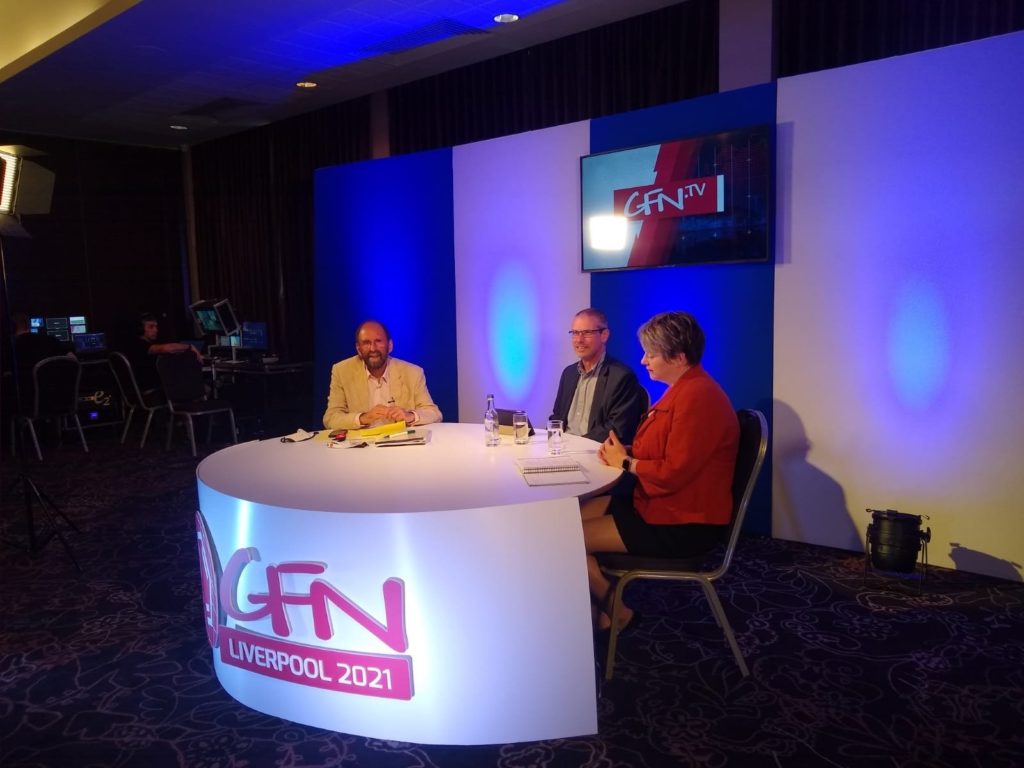 The complex interaction between international health authorities, consumer associations, and experts create a barrier to turn good science into effective policies while the results of scientific research do not find the right communication channel to reach the public.
"WHO seems to focus on nicotine rather than on smoking," said Cullip. Ignoring the practices of harm reduction does not favour the fight against smoking, especially in those countries where the conventional cigarette still has a strong presence.
"You should try to understand if you want consumers to turn to safer alternatives in the short term or if you want to continue smoking cigarettes." Sarah Cooney strongly emphasizes how the science-innovation combination can create products that are effective in competing with combustible cigarettes."The quit or die alternative does not help those who cannot quit smoking."
On the same page Michelle Minton "we must make sure the effort to prevent diseases related to smoking doesn't turn into a "war" on nicotine and the people who use it."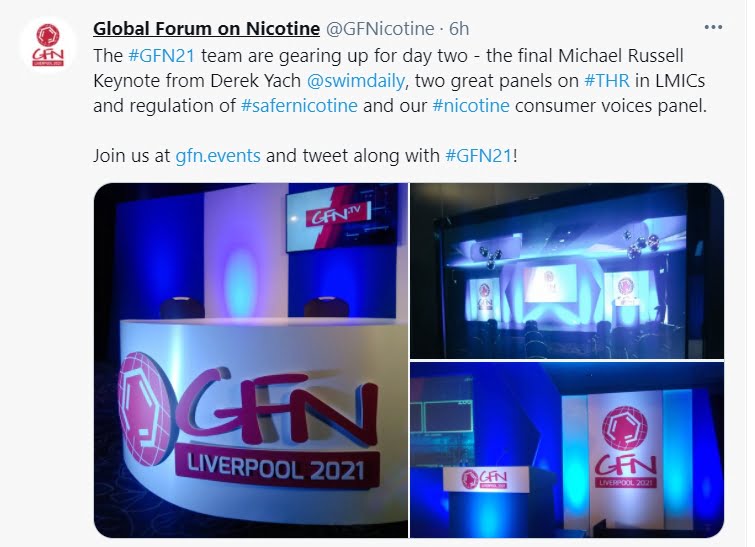 Another central point in the event was the role of nicotine and the stigmatization by health workers, government, and philanthropic foundations.
According to the experts, the stigmatization of nicotine pushed the demonization of all the product that delivers it, even the safer alternatives to combustible cigarettes.
According to Tobacco Control expert Charles Gardner, health institutions worldwide continues to have priorities no longer useful for international health. "We should focus more on the health benefits from nicotine. U.S government should research the health benefits of nicotine as they did for marijuana in 2007. Final and independent research on nicotine is imperative."
"We are amid a revolution in nicotine technology" underlined Derek Yach, President of the Foundation for a Smoke-Free World. "Through serious investment in innovation, the industry has created tools that have the potential to help create one of the most profound public health shifts in history: the elimination of combustible cigarettes."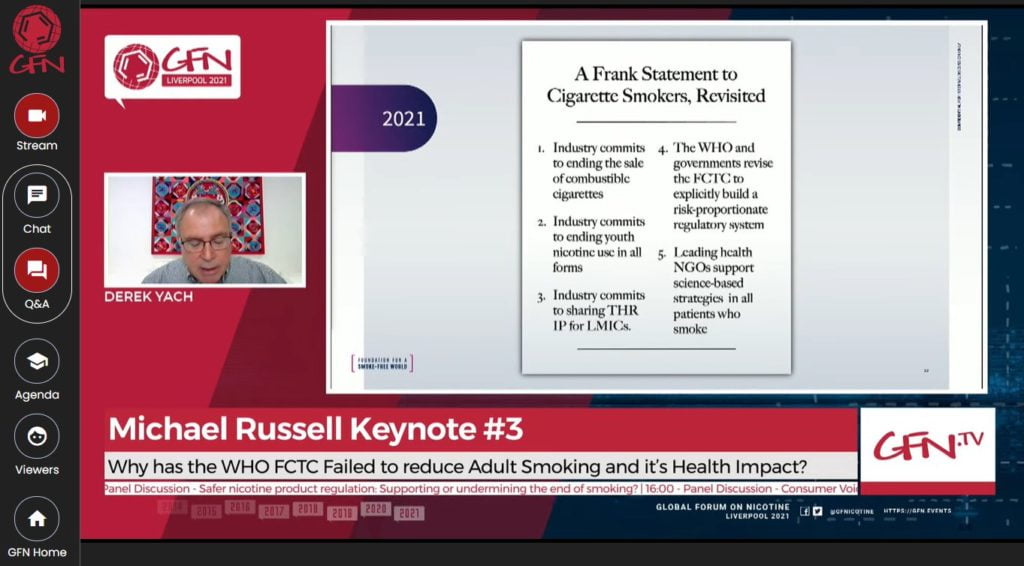 D