The 2021 edition of GTNF has come to an end. As every year, the topics discussed covered a wide variety of subjects that stir from technological innovation to science-driven change in the world of Tobacco Harm Reduction.
Among the panellists of the 2021 edition, Prof. Riccardo Polosa, full professor of internal medicine at the University of Catania and founder of the Center of Excellence for the Acceleration of Harm Reduction.
During the session "Open Mic"-which addressed the main issues advocates, scientists, and people from the industry are facing to improve THR policies worldwide- Prof. Polosa answered different questions from the audience in the room and guest connected online.
Among those queries, the threat posed by misinformation, the role of scientific research in delivering a clear message to governments and patients, the reasons behind nicotine addiction and the motivation that pushes smokers to continue in their habits.
Prof. Polosa first intervention focused on the work of the Center of Excellence for the Acceleration of Harm Reduction (CoEHAR) and the need for clear scientific techniques to measure health improvement when smokers quit smoking.
"How do we measure health improvement when you quit smoking? At CoEHAR we are focused on finding effective and innovative methods to answer this question."
Answering a question by the audience in the room, which asked about the confusion and the lack of cessation programs and professionals to reach out when a smoker wants to quit, Prof Polosa stated:
"Disseminate scientific information among health professionals is imperative in driving people toward safer nicotine delivery products."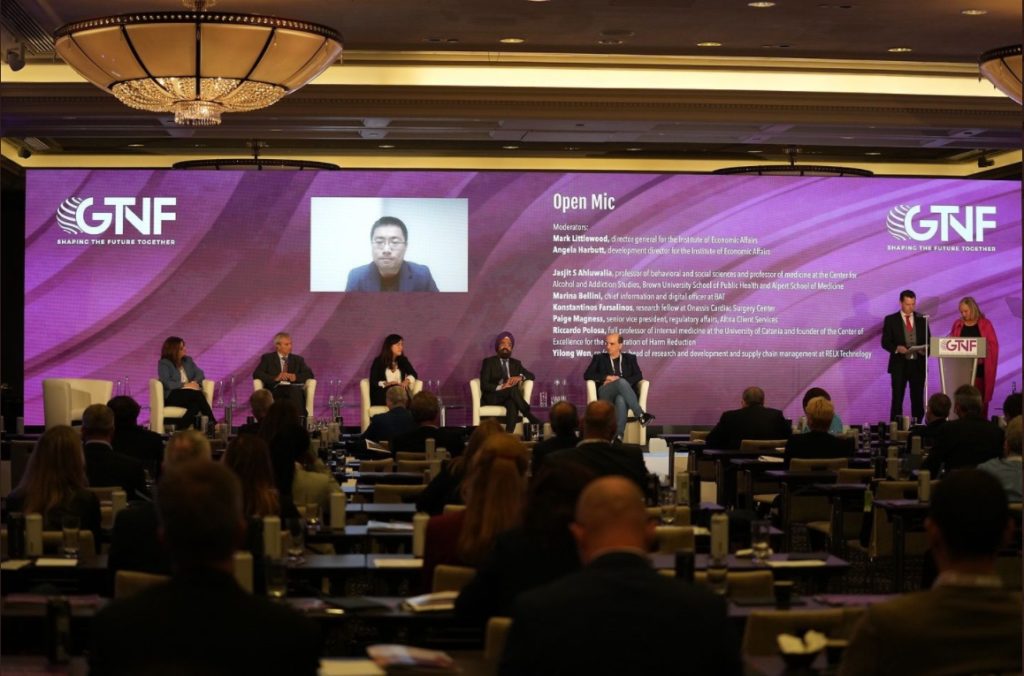 Prof. Polosa also discussed the role of nicotine and the misunderstanding on scientific information that even today, despite the evidence, label the substance as harmful.
"I think we oversimplify the reasons behind smoker's addictions. Every person has a different reaction when quit, and has a different approach during the cessation program. I believe the book of addictions must be rewritten."